Again Josefina
Written by Valerie Tripp
Illustrated by Susan McAliley
Reviewed by Alyssa F. (age 8)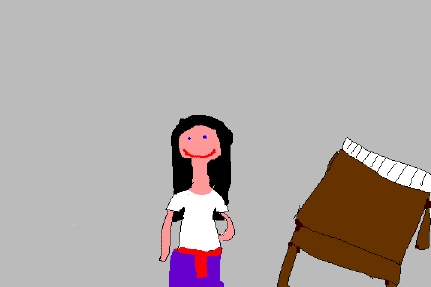 "Again Josefina" said Aunt Dolores. Josefina takes piano lessons and Josefina has a lot of chores and things to do around the house. But Josefina can not keep up with practicing between lessons. Josefina tries and tries, but Josefina still can't keep up. When she does get a little bit, her sisters Clara and Fransica laugh at her because she was a beginner. Will she keep on doing piano lessons? You will have to read to find out.
I really liked Again Josefina because it was about piano and I play piano. It kind of reminds me of me because when I go in to piano it got harder. Again Josefina excites me because you never know what she will do. For example, when Josefina asked Papa, Papa slowly said "You have many responsibilities, Josefina, and Ana depends on you to watch Antinio." So, my favorite part is the beginning where Josefina slides her hand on the piano.
I would recommend this book, because I like the piano. I think people who are playing or want to play piano would like this book. I also think people who are kind of a good reader would be able to read this book. Readers might like this story because it might encourage you and maybe you will learn something new about piano.