One Smiling Sister
Written by Lucy Coats
Illustrated by Emilly Bolam
Reviewed by Lisa H. (age 7)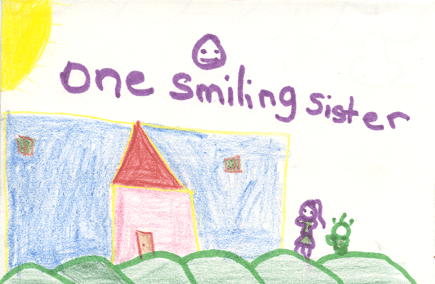 This book is about a girl that has a new baby. The girl has a new baby sister that she can play with. The girl is happy to see her. Her baby sister is eating cereal.
The big sister goes to school. My favorite part is when the twin sisters are late to school. The book reminds me of my little cousin. I like to draw and play with my cousin. The book makes me feel happy. I like the pictures because they are a little crazy.
Children age will like this book. I am seven.