The Amazing Incredible Sulk
Written by Guy Fransis
Illustrated by Diane McAffee
Reviewed by Jenna S. (age 7)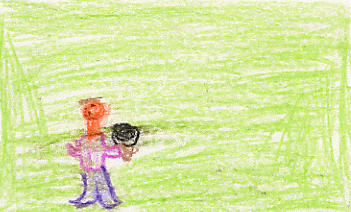 This book is great; I think you should read this book because it is hilarious! The illustrations are great. I learned something from this book. You should never sulk about something very stupid. When Nicholas gets done with dinner, he wants some chocolate ice cream, his favorite. Uh--oh! There's none left. He sulks for a long time. Finally when a little girl asked him why he was sulking, he just suddenly stopped sulking.
I felt that it was going to be very funny at first; but then Nicholas got mad. It was bad for Nicholas because he never stopped sulking. If you want something you don't always have to have it.
People should read this book if they like funny stories. They learn that the little girl was the sister's daughter.