Arthur's Mystery Envelope
Written by Marc Brown
Illustrated by Marc Brown
Reviewed by Stephen I. (age 9) & Cameron H. (age 9)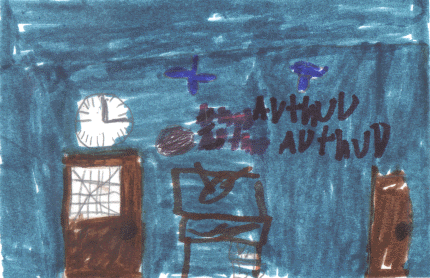 Have you ever had an urge to find out something before the moment of truth? In Arthur's Mystery envelope, Arthur had the urge. Arthur gets called from the principal, Mr. Haney, to come to his office. Mr. Haney gives Arthur a large, brown envelope to bring home addressed to Arthur's mom. The envelope said PRIVATE and CONFIDENTIAL on the front. Arthur's friends question him about the note. They encourage him to hide the envelope. Arthur thinks he failed a history test and is afraid the note is telling his mom that he'll have to go to summer school. Solve the mystery by reading this book to find out what the note is about and if Arthur will have to go to summer school.
Our opinion is that this book is good for readers who like chapter books. We liked the ending, but it was a surprise that we didn't expect. We had to reread the last chapter to make sure that we read it correctly.
We recommend this book to kids who like an unexpected ending and to readers who enjoy mysteries.