Child Of Faerie, Child Of Earth
Written by James Stevenson
Illustrated by Jane Dyer
Reviewed by Marleny O (age 9)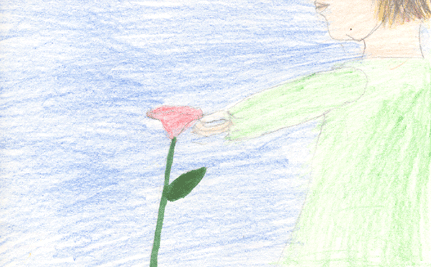 This book is very interesting because it has very nice pictures and the thing I like the most about this book is that it sounds like a poem and I love books that sound like poem. This book is about a boy who finds a girl in the forest and tells her to come live with him. The characters in this book are a faerie boy and a girl.
This book is really different from any other book I've read because it has very different pictures. I love the different poems on each page. My favorite picture is the one where they make a close-up of the girl. This book teaches me to not wander off without permission. This book reminds me of the time when I got lost in a store and a kid told me to go somewhere with him but I said no.
I recommend this book to people who like poetry especially to my friend Somary. She loves poetry and she loves to write poetry.