Victoria's Smile
Written by Rita Geller
Illustrated by Rita Geller's students
Reviewed by Noelli P. (age 7)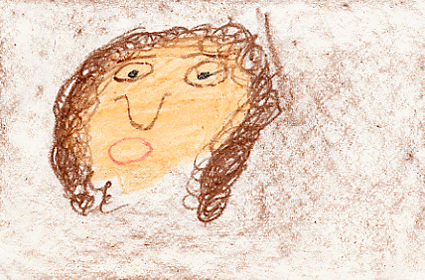 This book is called Victoria's Smile. It is all about Victoria who went to the hospital because she has cancer. She is bald for awhile then she got well.
I picked this book because it has colorful pictures drawn by kids. The best part of the story is about the kids in her class and how they learned to like Victoria. I like this book because Victoria is brave.
If you know somebody that is really sick, I think you should read this book because you will feel better at the end. Other kids will like this book too.