Nicholas Pipe
Written by Robert San Souci
Illustrated by David Shannon
Reviewed by Jacob L. (age 8)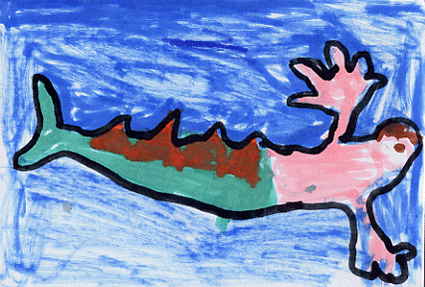 The story is about a merman who saves a child from the sea. Then the parent is a sorcerer and he casts a spell on the merman, so he can go on land. But he has to touch water one time a day or he will die. He meets a girl and they fall in love. Will the merman marry the girl? You'll have to find out when you read the book.
My favorite character was the merman, because in the story, he didn't want to give up. It reminds me of our gym teacher, because he tells us not to give up. I liked the book, because the artist drew the merman very good. The book would be special on a very gloomy day to keep your hopes up.
I recommend the book to people who have a good imagination.