Where's The Fly?
Written by Caron Lee Cohen
Illustrated by Nancy Barnet
Reviewed by Samantha R. (age 6)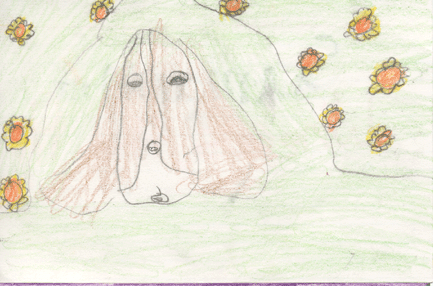 My book is about a fly on a dogs nose. The dog is brown and white. The story tells me how to find things that are lost. The fly is hiding in the town. My favorite part is when they don't find the fly. He is trying to hide away from the people. The fly is in the earth.
The person who colored the book is a good coloring person. When I look for stuff that's what I do in my life. I look in the closet. I look under the bed. This is a special.
I think kids will like this book because they could learn how to find things they lose. First graders might like this book it's a very good book for kids.