When the Wind Bears Go Dancing
Written by Phoebe Stone
Illustrated by Phoebe Stone
Reviewed by Amanda C. (age 8) & Sarah E. (age 7)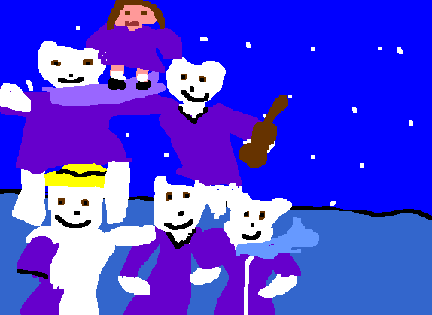 Five wind bears come to this girl's house in her imagination. The bears take her to the sky. They wear big hats and long coats so that nobody will know who they are. They ride in a rattle-bang car. They giggle and wiggle in the orange moonlight. Tigers, lions, leopards and many other animals play in this book.
We like the wind bears because they are magical. We like the part when they dance because they giggle and wiggle and spin and twirl.
This book is a poem. This book has beautiful language which goes with the pictures. If you like poetry and have a good imagination, this is the book for you.