The Three Little Kittens
Written by Anna Alter
Illustrated by Anna Alter
Reviewed by Chanely C (age 7)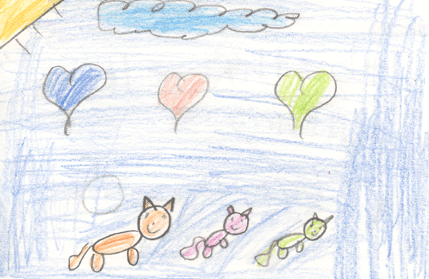 My book is about three little kittens that lost their mittens. They tell they mother they lost their mittens and she said they should have no pie. Then the three little kittens found their mittens.
My favorite part is when the three little kittens lost their mittens and they began to cry. The book reminds me of when I saw a cat in the street and he or she was wearing a shirt. It was walking with a lady. I like the colors and the pictures in my book because they look real and the cats look nice.
A kindergarten, first or second grader will like this book because it is a little funny and friendly. I learned that when I lost something, my mom gets mad.