The King of Pizza
Written by Sylvester Sanzari
Illustrated by John E. Hurst
Reviewed by Kevin W. (age 8) & Garrett L. (age 8)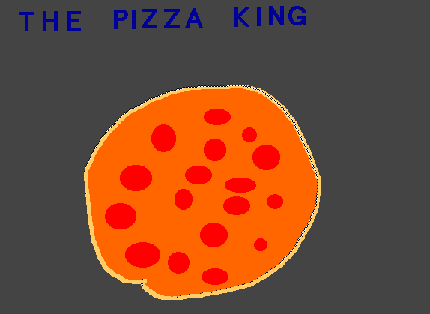 There was a King who loved to eat any kind of food. No matter what food it was the King was never satisfied. Each night he would stay awake biting his great feather pillow. Every morning he would wake up early for breakfast. And one day he dressed like a begger and went into town. He went downtown to see all the exotic food. But there was a new spicy scent that overpowered the rest. So strong it was lifting him from the ground. Read this book to find out if the king gets satisfied with any food.
Our favorite part is when they celebrated the pizza night at the palace because it made us very, very hungry. The unique part of this book is at the end of the book where the author gives us the real legend of King Ferdinand I, who this book is based on. We like Salvatore because of his generosity.
We recommend this book to people who like pizza, legends, kings and comedy.