The Giving Tree
Written by Shel Silverstein
Illustrated by Shel Silverstein
Reviewed by Aanand B. (age 8) & Jenna W. (age 8)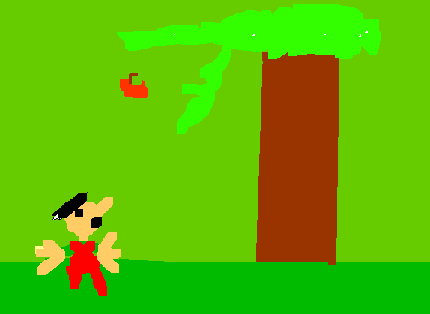 There was a tree who loved a little boy. And the boy loved the tree very much. The boy would swing from the branches, and eat her apples. And the tree was happy. But time went by and the boy grew older, and the tree was often alone. The tree was very sad because it did not see the boy for a long time. Read this book to find out if the boy comes back and if he still loved the tree.
The llustrations are in simple black and white pen. We think the book is great because the tree is kind and caring to the boy, and the boy was selfish and he just took things. The boy learned a lesson that when people give you something, say please and thank you. We think this book is for kindergarten and first graders because it is an easy book to read.
I, Aanand think this book is good for children who like to eat apples and climb trees. I like this book because it looks like everything is moving if I turn the page very slowly.
I, Jenna think that the book is great because it reminds me of my apple trees in my backyard and every day apples would fall down from it. Then the tree reminds me of the story of The Giving Tree.