Tiger Is A Scaredy Cat
Written by Joan Phillips
Illustrated by Norman Gorbaty
Reviewed by Dominque D. (age 7) & Jennifer E. (age 8)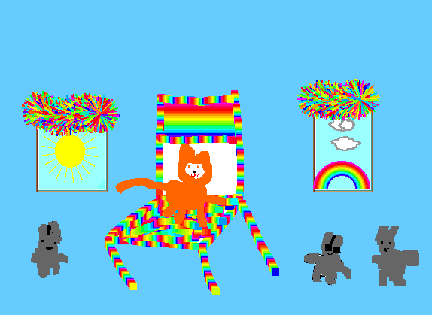 We thought that all cats were brave but in this book there was a cat who was very scared. He was even scared of mice! It was the most funny book we ever read. The cat in this book was scared of everything. He was scared of the vacuums and the dark. What can this cat do in life if he is scared of everything? Will Tiger ever learn to be brave? Read this book to find out.
We liked this book so much because it's halarious. It is funny how many thing the cat is afraid of. This book reminds Jennifer of the cartoon, Tom and Jerry, because Tom's cousin is also afraid of mice. Funny things happen to him also. Dominique hopes she will be brave like cat when she is scared.
We recommend this book to people who like animals and who have ever been scared.