Roxaboxen
Written by Alice McLerran
Illustrated by Barbara Cooney
Reviewed by Steven F. (age 8)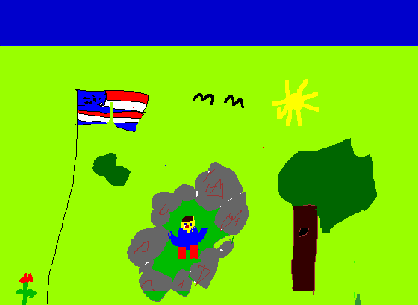 In Roxaboxen a lot of kids go on a hill and make fake houses with rocks and boxes. If you have something round and you run... you have a car. Or if you have a stick and you run...you have a horse and you can run as fast as you want.
If you speed with a car, you get under arrest.
Roxaboxen was a special place to the kids because they put all their hard work to make all the houses and find all the rocks. It might have been special to them because they all used to go there. One by one, they all got older and started to leave but none of them forgot about it.
I think you should read it if you like kids that gather together and play in a certain spot.