Haunted House
Written by Peggy Parish
Illustrated by Paul Frame
Reviewed by Bradley R. (age 8)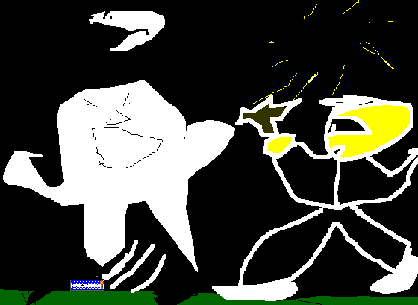 Jed, Bill and Liza are off to a very scary house. When they get in the haunted house something strange starts to happen to Liza, then Bill, and then Jed. An old man looks familiar to Bill. And guess what? It's his great grandfather's ghost. The furniture starts to turn upside-down. And Jed starts having delusions of all sorts of ghosts.
This book reminds me of two things: a show called Goosebumps and a video game called Twisted Metal because Bill's grandfather looks like that character called Sweetooth.
I'd like to recommend Haunted House to people who like creepy, horror, scary books. So find out what happens to Bill, Jed , and Liza in Haunted House. I also recommend this book to people who love their grandpas and take care of their grandpas.
P. S. I like the cover of the book because I think they're floating around in the night sky. Thanks a lot for reading my review.