Pinky and Rex and the Spelling Bee
Written by James Howe
Illustrated by Melissa Sweet
Reviewed by Dave B. (age 8) & Nick P. (age 7)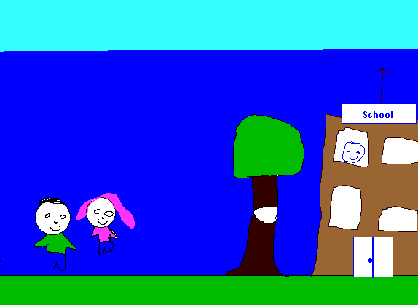 Have you ever heard about a kid who didn't study for the spelling bee? Well this story is about two friends, a girl and boy. One of them forgot about the test. They were on the way to school but Pinky the boy said, "Today is the big day. Don't you know why am I excited? It is the test today. Didn't you study?" "Ooops", Rex said. She forgot about the test. A new kid named Anthony came and Pinky was nervous. If you want to see what happened you should read this book.
We liked this book because it reminds us of our class because we do a peer test on Friday. It also reminds us of another book we've read called Arthur - Teacher Trouble. This book teaches us not to be nervous and not to laugh at other people.
We recommend this book to kids who like to take tests. You should read this book because it's kind of weird for someone to forget about a spelling test.