Lucy's Completely Cool and Totaly True E-Journal
Written by Jane Harrington
Reviewed by Alicia W. (age 10)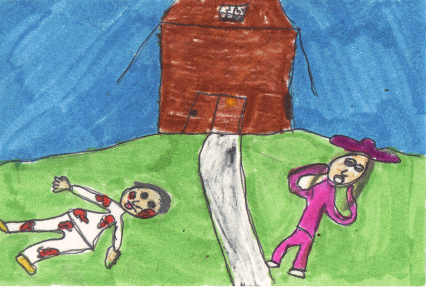 Have you ever had someone ask you the same question over and over again? That's what's happening with Lucy. Her grandmother has Alzheimer's and keeps asking Lucy the same question over and over again. On top of all that Bill, her worst enemy might move in next door. Lucy and her best friend, Taylor, team up to keep Bill from moving in next door. Read this book to find out if Bill becomes Lucy's next door neighbor or not.
One thing that is special about this book is that Lucy writes on the computer, and the book is the computer. Lucy reminded me of myself brother just like Lucy does to her grandmother. I thought this book was awesome because Lucy and Taylor make a plan t keep Bill out.
I recommend this book because it is interesting and funny once you get into it. If you like to laugh a lot you would like this book.