Pokemon - Attack of the Prehistoric Pokemon
Written by Tracy West (adapted by)
Illustrated by Tracy West
Reviewed by Chris E. (age 8), Conor H. (age 7)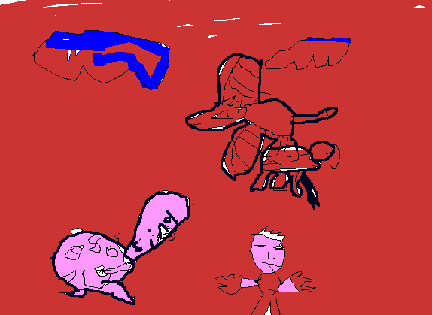 Ash, Misty and Brock went on a fossil hunt. They had lots of adventures. Team Rocket, Jesse and James, try to steal Pokemon from Ash. Team Rocket woke up a dangerous Pokemon by accident. Luckily Ash got rescued by Charizard, another Pokemon. Everybody was looking for a fossil. Read this book to discover who finds the new Pokemon.
We like this book because there are more new Pokemon to see. It was interesting because there are new Pokemon fossils and Pokemon. We like the illustrations because they are detailed drawings of the Pokemon.
We recommend this book because it's a great book if you have an adventurous imagination. People who like Pokemon would like this book.