Baby Alligator
Written by Ginjer Clarke
Illustrated by Neecy Twinem
Reviewed by James B. (age 8)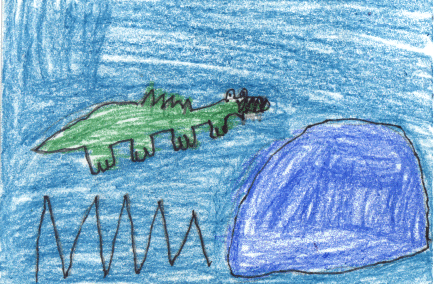 This book is about alligators growing up. It shows the babies hatching from eggs. Their teeth are sharp and dangerous. When they loose teeth they can grow new teeth. They can grow thousands of teeth in their lifetimes. Alligators can stay under water a long time. Alligators lived with dinosaurs.
I liked this book because I always like to read about animals. I like dinosaurs and I liked the part that said alligators lived with dinosaurs.
Kids that like to learn about animals will like to read Alligator Babies.