Sammy Gets A Ride
Written by Karen Evans and Kathleen Urmston
Illustrated by Gloria Gedeon
Reviewed by D.G. (age 6)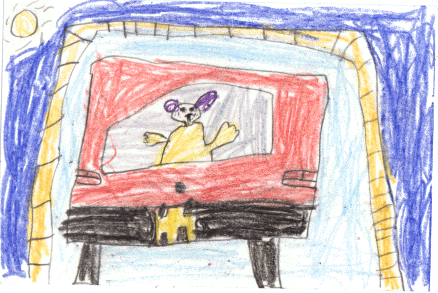 This story is about a dog that gets a ride.
My favorite part was when Sammy got tricked. You will like the pictures of Sammy because he's cute. I would like to have a dog like Sammy because it would be funny when he runs away from me.
You should read this story if you like stories about dogs.