Where Are Percy's Friends?
Written by Anna Nilsen
Illustrated by Dom Mansell
Reviewed by R.R. (age 7)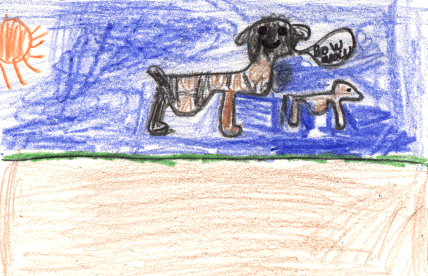 This book is about a little dog named Percy, and he doesn't know where his friends are.
I liked it when Percy goes through the holes on the pages because I think the dog going through the holes is different than other books. I liked the horse and bull because the horse is nice and smiles at Percy. Percy smiles at the horse too. When Percy gets at the end of the story, Percy needs to get home because the bull snorts at Percy. I think it's funny when the bull snorts because Percy has to get home.
If you like dogs, you should read this book.