Kids
Written by Catherine Anholt
Illustrated by Laurence Anholt
Reviewed by Leisli G (age 10)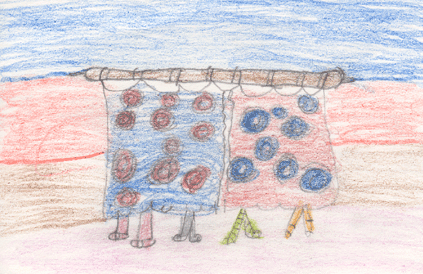 This story is about different kinds of kids. In this story the main characters are kids. Each child acts different than the others. These are some examples: some kids are smart, some kids are nice, some are mean, some are shy, some are neat and some are messy. Some are skinny, some are grumpy, and some are dumpy.
These are examples if you want to know what kind of children are in the world. My favorite part of the story is when the kids make an acrostic poem from the word kids.
This story reminds me of when I was a little child and all the children in my school acted differently. I like the pictures in the story because they have my favorite colors. This story teaches about different kinds of kids in the world.
My best friend will like this story. Other kids would like it too. They should read this story because it is cool.