The koala Who Could
Written by Rachel Bright
Illustrated by Jim Field
Reviewed by Katie M. (age 8)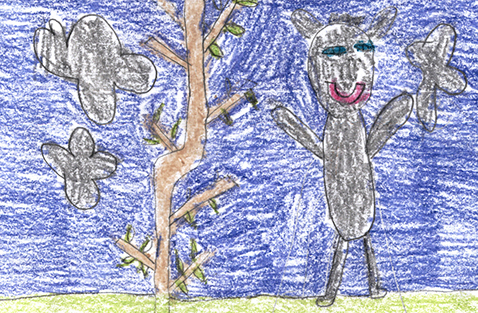 Have you ever wanted to meet a koala who doesn't want to come down from his home or tree?If you do, then, The Koala Who Could, by Rachel Bright, is good for you.
One day a koala dose not want to come down from his tree. His friends keep telling him to come down but he is too scared. Then a woodpecker comes and pecks down the tree. OH NO! Bang! The tree is down on the ground. Do you think the koala will not be scared any more?
In my opinion this was a great book. I like the pictures. For example the hill is orange and pink. And I liked the cute koala he looks cute when he is eating leaves. The koala is very adventurous. When his tree falls down, even though he is scared and he does not like to be down on the ground, he still decides to explore.
I recommend this book for kids who like koalas and for kids who like adventures. It also a wonderful book to read for anyone who has even been scared. This is a great book.
I give this book a five star rating!