Pokemon Super Deluxe Essential Handbook
Written by Scholastic Scholastic
Reviewed by Ian S. (age 8)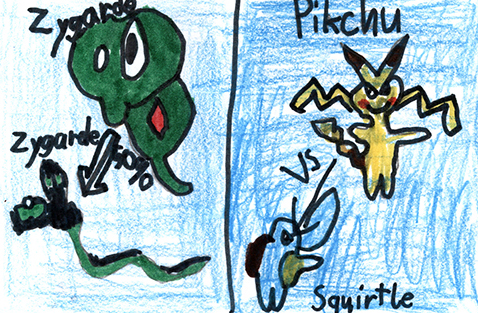 Have you ever wanted to know what Mega Evolution is? Then get the the book, Pokemon Super Deluxe Essential Handbook, Scholastic Inc. It starts and ends on over 800 characters.
If you get the Pokemon Super Deluxe Essential Handbook you can find out lots of information about the Pokemon and all of their moves. Razor Leaf, Solar Beam, and Vine Whip are just some of the moves that you will read about. When a Pokemon evolves, it's moves get even stronger. Just evolving is very cool. When the Pokemon evolves, it looks almost the same. Can you try to find out all of the moves? So get Pokemon Super Deluxe Essential Handbook.
In my opinion, this was a miracle book. I REALLY like the pictures. I really liked the name Zygarde. It sounds really strong. The book shows you characters at different evolutions, like Zygrade 10%, Zygrade 50%, and I really like Zygarde complete. The book shows battle moves like Bite, Bubble, Vine Whip, and Seed Bomb. They are so cool
I recommend this book to kids that like to make up funny things that are alive.
I give this book a five star rating!