Eerie Elementary The School is Alive
Written by Jack Chabert
Reviewed by Elena F. (age 7)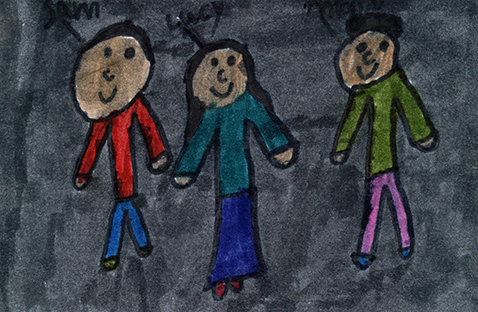 Have you ever felt like your school was alive? Sam discovers many weird secrets about his school in, Eerie Elementary: The School Is Alive, by Jack Chabert.
Sam Graves is the hall monitor at Eerie Elementary. Sam and his friends, Lucy and Antonio, start to notice some strange things happening around the school. Everything is going well until they have a play. A monster comes out of the floor boards and it tries to eat Sam's friends. How can Sam save his friends? Find out in, Eerie Elementary: The School Is Alive.
In my opinion, this was a fantastic book. I liked the pictures because they were black and white. It made it the story seem even creepier. I like Sam because he is brave and tries to save everyone. It is one of the best books that I have ever read.
I recommend this book to people who like action because there is a lot going on in this book. I also recommend it to people who like mysteries.
I give this book a five star rating!