Owl Diaries: A Woodland Wedding
Written by Rebecca Elliot
Reviewed by Bridget H. (age 8)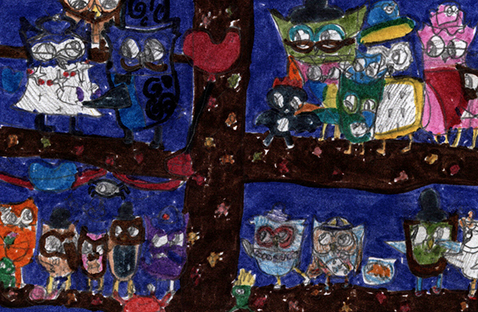 Have you ever lost something that is special to you? Like jewels? Well, that is what happens in, Owl Diaries: A Woodland Wedding, by Rebecca Elliot. A special necklace is lost before an important event.
Eva is an owl who lives in a tree house in the woods. Eva's teacher is planning a wedding and Eva is invited. But, bad news! The teacher loses her special necklace that is made of jewels. She was going to wear the necklace for her wedding. Eva and her classmates want to help, they try to find the necklace. Will they find the necklace in time? Read, A Woodland Wedding, to find out.
In my opinion, A Woodland Wedding, is a very good book. I liked the book pictures because they are very colorful. I love that the characters are owls because they are smart and cute. Owl Diaries books don't usually have a mystery but this one does. I like mysteries because they make you think.
I recommend this book to people who like mysteries and who like to wonder what will happen next.
I give this book a five star rating!