Happy Pig Day
Written by Mo Williams
Illustrated by ?
Reviewed by Ava M. (age 8)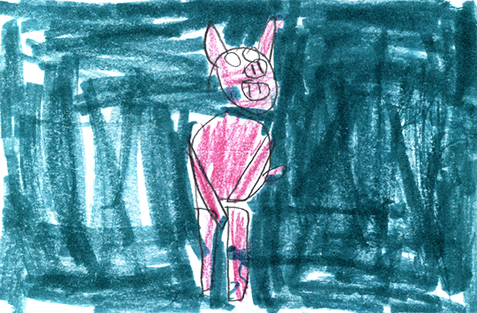 OINK! Piggie is so happy because it is Happy Pig Day. Have you ever had a special day? In, Happy Pig Day, by Mo Willems, you will read about Piggie's special day.
In the beginning, Gerald and Piggie are happy. It is Happy Pig Day. Piggie wants to have a party. Lots of pigs come to the party and play. Piggie is having great time but Gerald is sad. He feels left out and sad that he is not a pig. Will Gerald be happy?
In my opinion this is a great book. I liked the part when Piggie has a fake family. The pictures are good too. You get to see all of the pigs dancing and having fun. The characters are great in these stories, Piggie is my favorite because he always likes to have fun. I liked when Gerald and Piggie made up because I didn't like it when Gerald was sad.
I recommend this book for 2nd graders because the characters are good. I also recommend it to anyone who like Elephant and Pig stories.
I give this book a five star rating!