Battle of the Labyrinth
Written by Rick Riordan
Illustrated by Rick Riordan
Reviewed by Owen S. (age 7)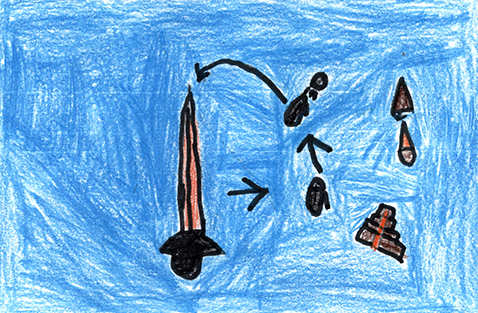 An evil cyclopes. An evil ghost king. These are just some of the exciting characters in, Percy Jackson: The Battle of The Labyrinth, by Rick Riordan.
Percy Jackson has started high school and he is a freshman. On the campus of his school, he finds two demon cheerleaders. Percy ends up running away to Camp Half Blood where he has to prepare for a quest into the labyrinth. He has to stop Kronos from reaching Camp Half Blood. Percy finally makes it to Mount Orthes and hopes a strange coffin with unusual markings? What is in it?? The answer is to come in the book.
In my opinion, this is an unbelievable excellent book! I liked the adventure through the labyrinth because of all of the dangers. Also, I liked that the book has a mixture of ancient Greek characters and myths and the present. One example is that Mount Olympus is on The Empire State Building.
I recommend this book for people who are interested in Greek mythology and gods. I also recommend this book to people who like to read adventures because it has a lot of great action and quests.
I give this book a five star rating!