The Battle For The Dragon's Temple
Written by Carla Stevens
Illustrated by David Norgren
Reviewed by Martin S. (age 8)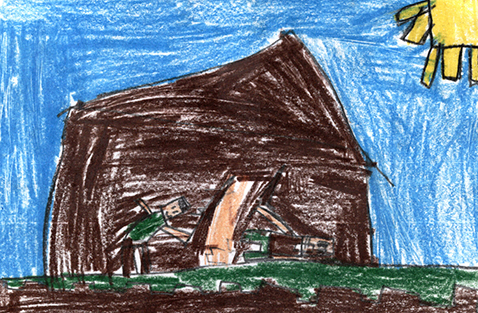 RRRROOOOAAAARRR!!! This is the sound of the Ender Dragon makes in, The Battle For The Dragon's Temple, by Cara J. Stevens.
Xander and Phoenix are two friends in Minecraft. Phoenix has learned that her parents have died tried to defeat the Ender Dragon. Phoenix and her friend decide that they will try to defeat the Ender Dragon themselves. They end up going to a church for a meeting to learn about the Ender Dragon. They travel to to The End. Will they be able to defeat the dragon?
In my opinion, this was a good book. I liked the Creepers because some look funny. In the book, some Creepers are fat. It had some funny parts, like when Xander knocks Phoenix down and pretends to cry.
I recommend this book to people who like Minecraft because the story takes place in Minecraft and all of the characters are from Minecraft.
I give this book a five star rating!