Magic Tree House: Tonight on the Titanic
Written by Mary Pope Osborne
Illustrated by Sal Murdocca
Reviewed by Declan T. (age 8)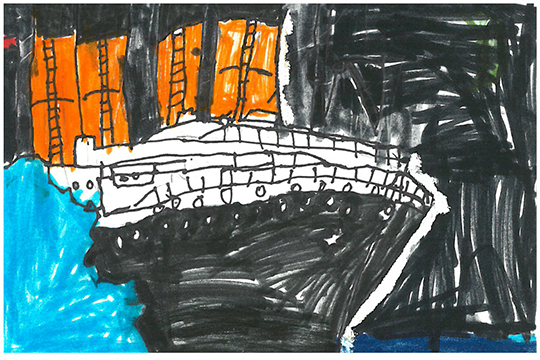 Imagine yourself traveling back in time in a treehouse to a place where more than 1,500 people died when a ship hit a humongous iceberg and sank into the cold Atlantic waters. Well, Jack and Annie did in the book: Magic Tree House - Tonight on The Titanic! In the beginning Jack and Annie go to the treehouse for their mission on the Titanic. When they get there, the Titanic hits the iceberg and sinks! Then they get the gift from their friends but the Titanic is still sinking! People are getting into lifeboats. Lastly, they try to save their friends from drowning. If you want to see if they save their friends and make it home, read this book and find out!
I like this book because they travel back in time. William said, "yay fireworks!" I thought that was cute and funny. The picture of the Titanic hitting the iceberg was very realistic. At the end, Teddy vanished. How mysterious? To find out when he comes back then read the next book!
I recommend this book to kids ages 7 and up. I would give this book a 5 star rating. I recommend it because it is cool that they travel back in time and go on mission in a treehouse.