The Magic Tree House: High Tide in Hawaii
Written by Mary Pope Osborne
Reviewed by Gavin F. (age 9)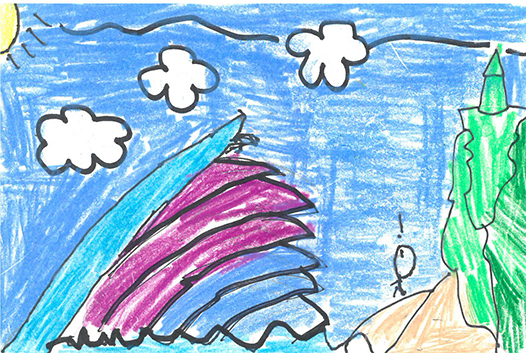 Do you like to travel? Then these books are for you. Jack and Annie are in Hawaii to build a ship. Later they went surfing in the ocean. There was a big tidal wave and they almost got swept up! They ran to the village to warn people about the tidal wave. Jack and Annie were invited to a sleepover with the Hawaiians. You'll just have to read the book to find out if Jack and Annie save the island. These books are funny and they have facts that are telling what the picture is.
I liked the book when Jack and Annie thought they were on a surf but they weren't and they fell off. I liked when they made bolded facts throughout the books even though the book is fiction. I liked the part when Jack and Annie went surfing but it's fake because I don't believe kids go surfing. I liked when they added the title wave because there are a lot of tidal waves.
I recommended this book to 8 to 12 year olds because they are funny.