The Puppy Place: Champ
Written by Ellen Miles
Reviewed by Mia S. (age 8)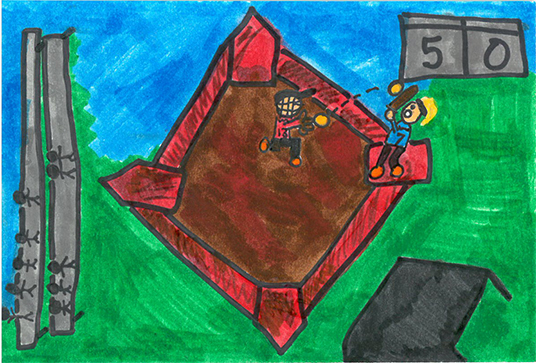 Do you like dogs? If you do, Champ is the book for you. Charles really wants his dad to win the softball game. Charles's dad is on the firefighter's team. The firefighters never win. A guy on the other team (the police team), named Reggie, rescued Champ, a puppy German Shepherd. He was from a shelter because it had to watch animals and the shelter got carried away with too many puppies to watch. In fact, Champ and the other animals ate first before he did. Champ ends up doing something really great. You'll just have to read the book to find out if Champ gets a home.
I love Champ and other Puppy Place books. I like the way Ellen Miles the author, expresses how the characters feel in each story. I like the way Ellen Miles makes the first few pages talk about a softball game and how Charles wants the firefighters to win the softball game. I love Champ! It would be really cool if I could foster dogs and puppies. Lizzie and Charles feel sad in some parts and happy in other parts.
I give this book a 10 out of 10 because it's funny and sometimes sad. I recommend this book and series to kids that like animals This book is awesome.