The Puppy Place Scout
Written by Ellen Miles
Reviewed by Olivia R. (age 9)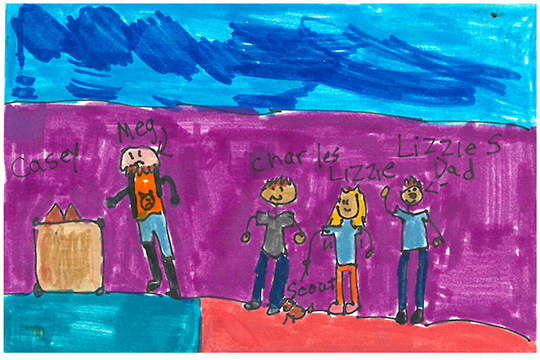 Lizzie and Scout are the main characters that live in a town called Littleton. Meg and Lizzie and Lizzie's dad are picking up a little puppy named Scout. Meg and Casey went to Lizzy's school and the school learns what they did and Casey and Meg went to Mexico that day. Oh No! Meg is sad and Casey is in a box and on a bed, why? Read the book to find out!
I give this book a 9/10. It was so good and the cute never goes away. Read the book to see what goes on.
The book is good and cute! When I read the first part of the book I read the part about an airport. It makes me happy to remember when I went to a airport. Then Lizzie felt scared and happy at the same time. I felt like that once.
When I read the end Lizzie was happy to have something she wanted for a long time. It made me remember when I wanted something and got it. I'm recommending this book to kids that love puppies.