The Puppy Place Mocha
Written by Ellen Miles
Reviewed by Maya H. (age 9)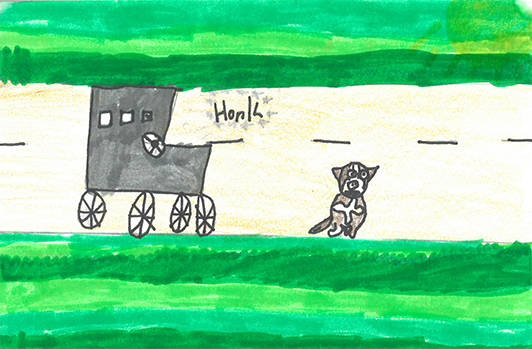 Do you like puppies and mysteries? Well then this is the book for you. Charles and his family are visiting relatives. When a stranger comes and drops off a puppy, they find out it's a Bernese mountain dog that needs a good forever home. The guy found the Burnese mountain dog running across a really busy highway without any owners,collar or a leash!!!! Charles' cousin, Becky is VERY adventurous. Charles has an idea!! He will ask Becky for some tips to find Mocha a home. Will he find a good forever home before they leave their family's house? Well then you will have to read the book to find out!!!
I liked the character,Lizzie, because she is kind and generous. She spends all her time with puppies when she can be hanging out with her friends. The title is The Puppy Place, where every puppy find a home. One of my favorite parts is when Lizzie and her aunt Amanda share the credit. The phone rang, it was her aunt. She said,"Can you foster a puppy please?" Lizzie begged her mom to say yes. This part made me happy because when the guy came with Mocha he said, "Can you give this dog a better home? It reminded me of how happy I was when my parents surprised my siblings and I with a puppy.
I recommend this book to at least children that are 7 - 9 years olds and 2nd to 4th graders because it may get confusing. I rate this book 10/10!! It was REALLY good!!!!!!