What the King Likes
Written by Amanda Graham
Reviewed by Garrison G. (age 8)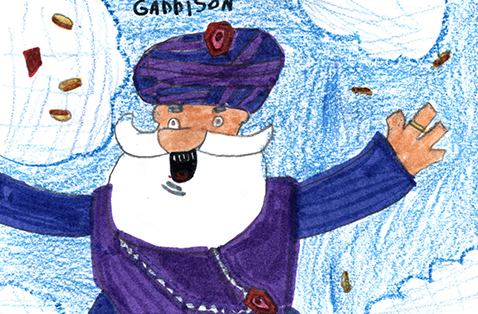 Do you like reading about royalty? Do you like jewels? In the beginning of this book, the king is jumping on trampolines and he is wearing a jewel on his crown. Then, the king is climbing up a wall that goes straight up. A bird is looking at him. After that, the king is skateboarding and doing some tricks. Then, the king is gliding in a hang glider. Read this book to find out what else the king likes to do!
In my opinion, I think this is a good book. I like that there are jewels on every page. I also like that it's a pattern book, so you know each page follows the pattern. The last page is surprising because it does not follow the pattern.
I recommend this book to people who like kings and jewels. Kids around 7 or 8 years old will be able to read this book.
I rate this book 5 stars out of five stars.