Batman Gotham City's Guardian
Written by Matthew Manning
Illustrated by Matthew Manning
Reviewed by Mark P. (age 8)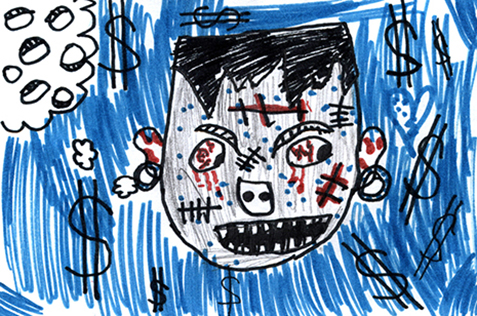 Have you ever read a book about a guy who never liked crime? In the beginning of this book, Bruce is a kid who lost his parents. Bruce is alone with someone named Alfred. After a little while, he becomes Batman! Read this book to find out what Bruce does as Batman!
In my opinion, I think this book is the best book in the whole, wide world! The book is very good because of all the characters who are in the story. There are several superheroes. The illustrations are great, too. The illustrator added lots of details to the characters faces. You will be able to infer how the characters are feeling by looking at their expressions.
I recommend this book to all of the girls in the world. Many girls I know do not like super heroes, but I think they might like this one.
I rate this book 5 stars out of five stars.