Half Human Monsters
Written by Ruth Owen
Illustrated by Ruth Owen
Reviewed by Gabby W. (age 7)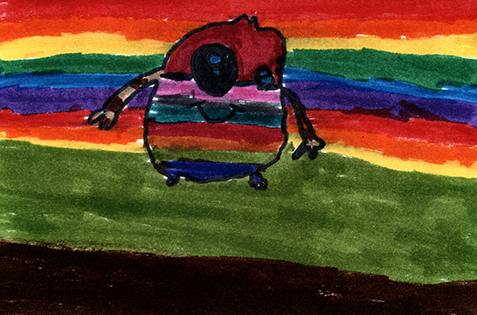 Do you like scary books? Do you like monsters? Do you believe in monsters? If you do, this is the book for you! This is a digital book you can read on the "Epic!" app. In the beginning, there are a lot of scary monsters. One monster is the Supucopra. Read this book to find out what others monsters are in the book! I hope the book isn't too scary for you!
In my opinion, I think this book is "Coo coo for Cocoa Puffs!" When I say that, I mean that the story is crazy. I think this because it scares kids. I mean, it scared me, so I do not want it to scare you, too. The pictures are the scary part. The story is interesting because it sounds like it is true information but I don't think it is actually nonfiction. The author makes it sound true though! I also like that this is a digital book on the Epic app. It gives readers the option to hear the story read aloud on an iPad or tablet.
I recommend this book to kids who like monsters and don't get too scared when they read about monsters. If you like monsters, read this book again. If monsters scare you, please don't read this book.
I rate this book 2 ½ stars out of five stars.