Galaxy Zack Hello, Nebulon!
Written by Ray ORyan
Illustrated by Colin Jack
Reviewed by Joseph S. (age 8)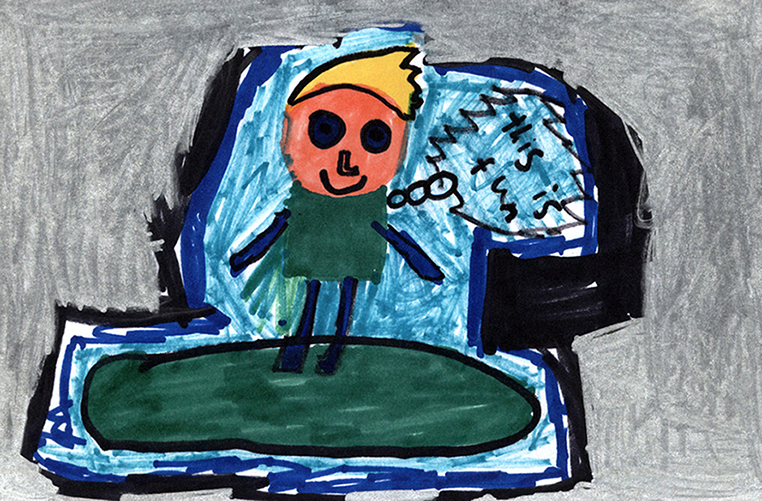 Galaxy Zack Hello Nebulon! by Ray O'Ryan and illustrated by Colin Jack is an entertaining science fiction book. In the beginning Zack is on his way to planet Nebulon but he's sad and mad the whole way because he misses Earth. On the way there, he had a nightmare that his schoolmates were zombies and monsters. When he gets there his dad's new boss greets them and Zack gets to pick out the color of their new car. Zack's dad tells him to pick his favorite color and he picked green, his favorite color. His new house has cool gadgets and this personal assistant called Ira who gets him whatever he needs and wants. When he gets to school he sees that his teacher is from Earth and he met a new friend called Drake. Zack is still a little worried and misses his friend Bert and his dog Luna back on Earth. Read the book to find out if Zack gets Luna back and becomes happier during the school year.
In my opinion this book is really good. Zack reminds me of myself because when I go somewhere I don't want to go, I get mad and sad too. But when I get where I'm going, and eat or do something, I feel better. Zack was like that on his way to planet Nebulon. He was mad and sad because he had to leave his friends and his dog. But when he drinks the frosty, bubbling juice, he starts liking Nebulon. It's one of the first things he enjoys. My favorite illustration is in the beginning of the book. The picture Zack in the cruiser leaving his house to go to planet Nebulon. Zack is looking out the window frowning. It really shows how he's sad that he is leaving Earth. My favorite character is Zack because he changes his feelings. In the beginning he's not happy that he is leaving Earth, but as the story goes on he tries new things like the frosty melonade, Nebulon pizza, and he likes to be able to ask Ira for drinks, songs, his bed, and food. He realizes that change can be good.
I recommend this book to second and third graders because you can learn a lesson about not being sad if you have to move to a new place.