Humphrey's Really Wheely Racing Day
Written by Betty G. Birney
Reviewed by Scarlett G. (age 9)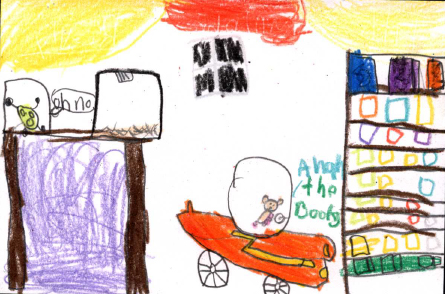 Do you like racing days? Then this is a "wheely" extraordinary book for you and your hamsters ( if you have a hamster). Humphrey is an adorable hamster that is the class pet to room 26 at Longfellow school. Once Humphrey gets to go home with Mandy he becomes friends with Winky who is Mandy's pet hamster that has a car. After the weekend with Mandy, the teacher Mrs. Brisbane decides to get Humphrey a car of his own. After that the adventures begin! Humphrey and Winky have class races and Humphrey and Winky become lifelong hamster besties.
In my opinion Humphrey's Really Wheely Racing Day is an extraordinary book! My favorite part is when Humphrey is at Mandy's house and Winky and Humphrey race one by one in a race car for hamsters. However, if you do read the book you can read it with your hamster (if you have one)! I like the illustrations because they were artistic and magnificent. This book is not like any other book I have read because it is an inspiring book that encourages you to chase your dreams!
I recommend this book for second and third graders who are animal loves!