Nancy Drew: Mr. Cheeters is Missing
Written by Stefan Petrucha
Illustrated by Sho Murase
Reviewed by Andrew B. (age 9)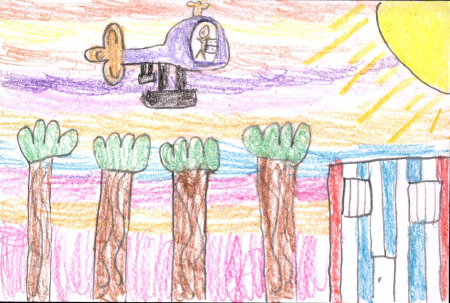 Have you ever read Nancy Drew? If you have not you are missing out. In the story Blanche Porter is looking for her lost monkey and she gets Nancy Drew to try to find the lost monkey whose name is Mr.Cheeters. Then they finally find him in a cage in a circus. After Mr. Porter frees Mr. Cheeters from the jail cell.
In my opinion, this book is good because a great detective Nancy Drew is trying to solve tricky mysteries. I like this book because I like action. My favorite part is when Nancy Drew saves Mr. Cheeters. I like this part because most of the book is Nancy Drew trying to find Mr. Cheeters which is loaded with action. This book reminds me when I had to find my dog somewhere in the house. It took me a lot of hard work but I eventually find my dog! To sum up, this series is good for people who like mysteries and action.
I recommend this book to first grader because it is a comic book and easy to read.