EllRay Jakes is Not a Chicken
Written by Sally Warner
Illustrated by Jamie Harper
Reviewed by Luigi D. (age 9)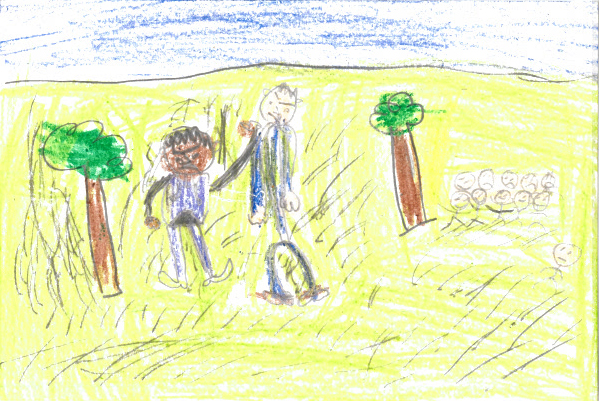 EllRay Jakes is not the biggest kid in third grade,but Jared Matthews is. Jared and his friend Stanley are the meanest bullies in third grade. On Monday, EllRay's dad told him that if he stays out of trouble for the whole week, he will get a special Disneyland vacation. So will he survive the wrath of Jared and Stanley,or will they get on his last nerve?Read EllRay Jakes is Not a Chicken,to find out.
I liked EllRay Jakes is Not a Chicken, because EllRay has a bully (Jared) and I can easily relate to EllRay, because I used to have a kindergarten bully. Another reason I enjoyed this is because EllRay's friend stood up for EllRay, which made me feel good. The last reason why is EllRay had to spend a whole week with Jared at Disneyland, and that gave me a big laugh.
I recommend this book to kids that like to read books that have multiple things happening at the same time.