EllRay Jakes is a Rock Star!
Written by Sally Warner
Illustrated by Jamie Harper
Reviewed by Patrick M. (age 9)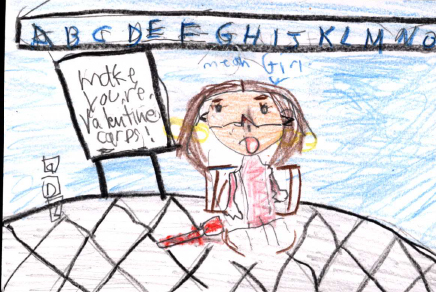 If you read the first Ellray Jakes book and found it interesting you will like Ellray Jakes is a Rock Star. This book is the second book in the series. The story takes place in his school and his home. When Ellray Jakes wants something to impress his classmates he chooses his dads rocks. Ellray Jakes stole them from his dad's collection but when he gives them away he needs to get them back before Friday. So Ellray Jakes needs to find the kids he gave the rocks to and asks them for the rocks back. His classmates want something back from him.Will he get the rocks back in time or will he be humiliated?
I like this book because Ellray is a good character. He is responsible, nice and he is also funny. Also, he is a character I can relate to very easily because he reminds me of myself and other third graders. I have a rock collection and enjoy bringing things to share with my friends just like Ellray! Finally, I think Ellray is someone I can relate to because he is very lovable and funny like me.
I recommend this book for ages 7 to 13. I totally recommend this book for anyone who likes to read books that are full of excitement.