When Lightning Comes in a Jar
Written by Todd Parr
Illustrated by Patricia Palacco
Reviewed by Cody T. (age 8)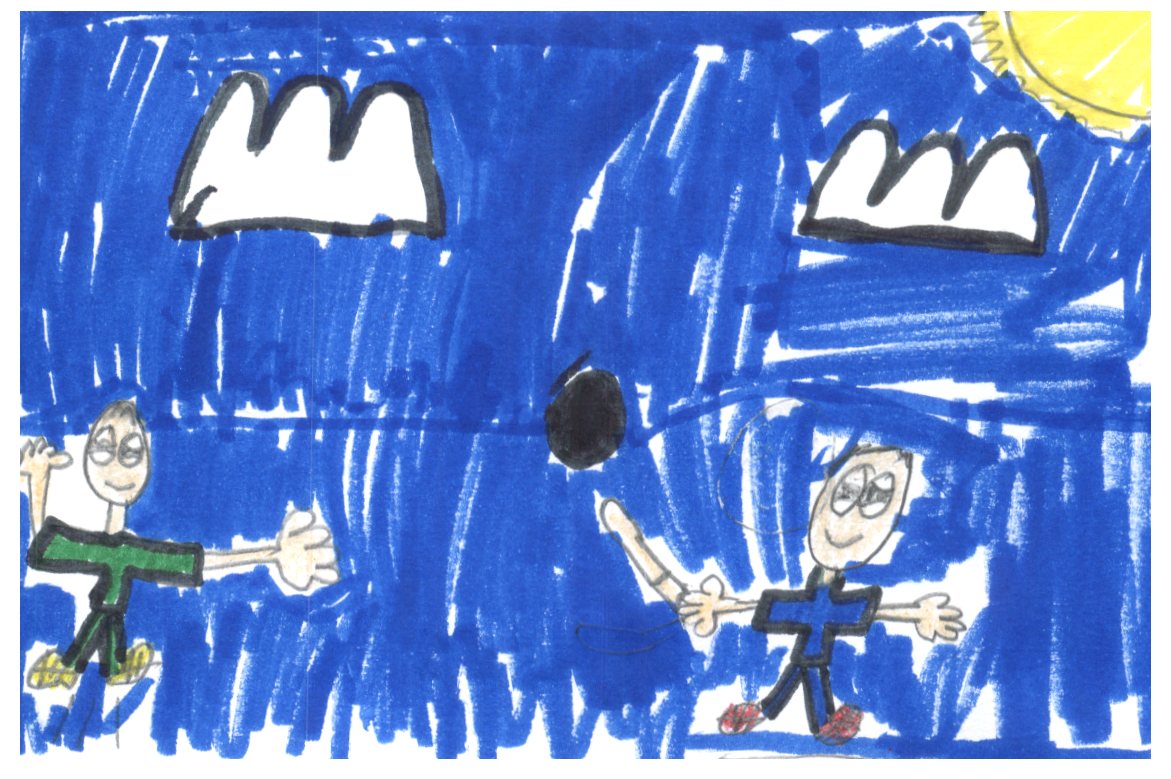 When Lightning Comes in a Jar is a book about Patricia, the main character, at a family reunion. Patricia asks her grandma what they are going to do at the reunion and her grandma answers that they're going to catch lightning in a jar. This was new to Patricia and she was curious what it meant. When her family comes, they share photos, play baseball, and eat jello. Patricia always wonders about lightning in a jar.
I like this book because it gave us so many clues to what lightning in a jar was. For example, in one part, Billy hits the ball so hard it looks like lightning. Another reason I like this book is because Patricia explains it in a fun way, not at all in a boring way. The final reason I like the book is because she uses very descriptive language. She explains every detail in every part. An example of this is when they where playing baseball and she writes, "Billy could hit the ball further than anyone."
I recommend this book to people who like mysterious books. It is mysterious because you want to find out what lightning in a jar is. I recommend this book to 7 to 10 year olds because it's a fun and interesting book. I am sure many kids can relate to having relatives over and doing fun things together.