Enemy Pie
Written by Derek Munson
Illustrated by Tara Calahan King
Reviewed by Owen B. (age 8)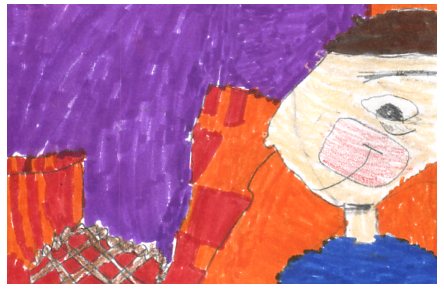 Have you ever had an enemy? Then you know how Derek feels. Derek is a boy who had an enemy and wanted to get rid of him. So he asked his dad. His dad had a recipe: Enemy Pie! Derek offered his dad things for the pie from chewed gum to to earthworms. But his dad said he didn't need those and kept making the pie. Derek was outside playing when he smelled something REALLY good coming from the kitchen and thought, "enemy pie isn't supposed to smell good." He went into the kitchen and saw...you'll have to read Enemy Pie to find out!
I like the book Enemy Pie because it made me happy like when Derek and Jeremy hid in the treehouse from Derek's dad when it was time for dinner. That showed that they were getting along well.This book isn't like any other book that I have read (not just because I read mostly chapter books) because it had a good lesson and a very happy ending. I liked this book because it made me happy. It was also funny, had a happy ending, and best of all it was a good story. I like that the book tells the story of going from having an enemy to having a friend. For example, Derek used to have Jeremy on his #1 spot on his enemy list until he took it down when Jeremy became his friend. That's my opinion of Enemy Pie.
I recommend this book to people who have an enemy and want to get rid of them because this book may help you and it's a good story. If you like books about friendship then you'll love Enemy Pie because Derek and Jeremy are enemies at first but then they learn that they are not so different and become friends. If you like friendship, picture books and rivalry then Enemy Pie is the book for you.