The Ghost Town Mystery
Written by Gertrude Chandler Warner
Illustrated by Charles Tang
Reviewed by Ross M. (age 10)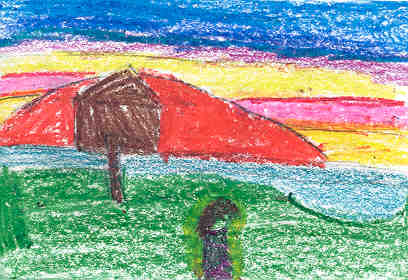 Henry, Jessie, Violet, and Benny are four kids who used to live in a Boxcar. Now they live with their Grandfather named James Alden. Their Grandfather, a very rich man, buys a town in Colorado. He plans a trip to go there with his grandchildren. The children soon find another mystery to solve. What is the mystery? Read the book to find out more.
I really like this book because it is an interesting mystery. My favorite part is when the boxcar children find out what the Cook and her daughter are hiding from them. I liked that part because they start finding clues. I thought that the Cook and her daughter were very mysterious. This book is in a series called The Boxcar Children. It is very similar to the other books in the series.
I recommend this book to kids and adults who really like mysteries. I think that all the characters will interest everyone. If you like mystery, or adventure you would like this book. The author wrote this book like she was there. I really liked this book and so will you.