Galaxy Zack Hello, Nebulon!
Written by Ray ORyan
Illustrated by Colin Jack
Reviewed by John P. (age 9)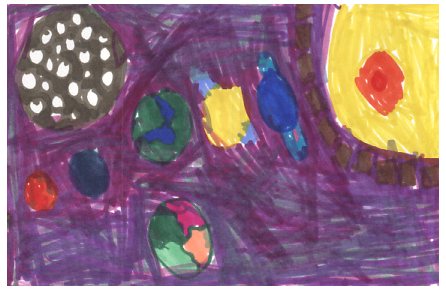 Galaxy Zack Hello Nebulon! is an entertaining science fiction story written by Ray O'Ryan and illustrated by Colin Jack that takes place in the year 2120. In the beginning, Zack leaves his home planet Earth and is traveling to planet Nebulon. He is upset about leaving his planet, his best friend Bert, and he is also worried about his new school and making new friends. On the way there he has a nightmare that his classmates are monsters and that his lunch is pizza with worms, insects and moldy cheese. When he gets to Nebulon, Zack's boss Fred meets them and he tells them to pick out a car but it is a cube. Zack takes a cube in his hand and when you push a button, it turns into a full sized car. His new house is cool too, but he is still worried about school. Later on he makes a friend named Drake, but he is still homesick. Will Zack ever be happy in Planet Nebulon? Read the book to find out.
I like this book because it's science fiction. The story takes place in space on planet Nebulon. The major character, Zack, has a lot of technology devices that you can't find on Earth now. For example he has a computer personal assistant named Ira (Indoor Robotic Assistant) that will bring him whatever he wants to eat or drink, makes his bed, and wakes him up to his favorite song. My favorite illustration is the one with the flying cars because you can't see them on Earth. One picture shows space cars flying quickly in the air. Zack's dad is happy he isn't hitting any potholes or bumps. My favorite character is Zack because he reminds me about how I feel when I miss places I enjoy. I like to go to Pennsylvania for summer vacation. When my vacation ends, I miss Pennsylvania because I do fun pool activities. I feel sad when I return home.
I think this book should get four out of five stars because it's a great science fiction book with great characters. I like the way Ray O'Ryan described Planet Nebulon. If you like series books about characters in the future this book would be perfect for you.