Humphrey's Playful Puppy Problem
Written by Betty G. Birney
Reviewed by Savannah M. (age 9)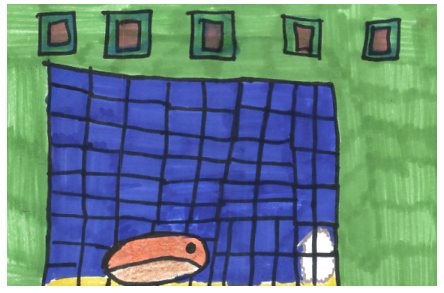 Do you have a class pet? Humphrey is a hamster that is a classroom pet in Room 26 in Longfellow School. Humphrey hears that the kids in Room 26 are doing a science project. When Richie asks Mrs. Brisbane if he can take Humphrey home, Mrs. Brisbane says yes and Humphrey hears Kirk say that Richie is going to turn Humphrey into a monster. When Humphrey goes home with Richie, he keeps on thinking of the rumor that Kirk said. When Humphrey gets to Richie's house, Humphrey sees Poppy, Richie's dog and becomes more nervous because he's afraid of dogs. Then, Humphrey sees Uncle Aldo. Humphrey knows him. He is the custodian at Longfellow School. Uncle Aldo is there to help Richie with the experiment. The experiment is to see how many times Humphrey can spin in his wheel in three minutes. Richie finishes the experiment and presents it to his family. Everybody loves it, so to celebrate Richie and his family go to a restaurant. While Richie and his family are away, Poppy destroys the experiment. When Richie gets home, he goes in his room and he is so upset to see that the project was destroyed. Richie tries his best to find the pieces, but he can't. So, he goes to sleep and he thinks he might be able to fix the experiment in the morning because he has to turn it in that afternoon. Humphrey can't sleep because he is nervous that Richie might not be able to turn in the assignment on time. So, Humphrey keeps on thinking. If you want to know what happens next, you should read the story to find out!
I love this book because I love the author's style. When Humphrey speaks, he sometimes says the same word three times. For example, when Humphrey is happy, instead of saying it once, Betty G. Birney has Humphrey say, "I was Happy! Happy! Happy!" instead of "I was happy" which makes it more descriptive for me. Another reason why I adore this book is the illustrations because they always show how Humphrey is feeling, like when Humphrey is scared on the bus when he is going home with Richie. I love how they set up the chapters. Each chapter has the same picture of Humphrey above the title of the chapter and the titles are really cute and they give you a hint of what's happening next. For example, "I Go for a Spin" is the chapter where Humphrey finds out what the experiment is.
I would recommend this book to kids in elementary school who like animal fiction because if you like animals you will surely like Humphrey because Humphrey is smart, kind, and funny!