Lulu and the Rabbit Next Door
Written by Hilary McKay
Illustrated by Priscilla Lamont
Reviewed by Keilana M. (age 8)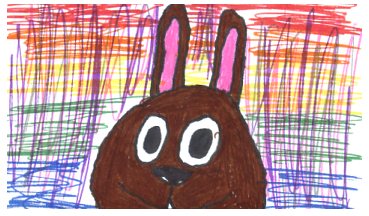 In the book Lulu and the Rabbit Next Door by Hilary Mckay, Lulu, the main character, has a new neighbor (his name is Arthur) who doesn't like rabbits. In the beginning, Arthur is outside feeding his rabbit (named George) when Lulu mentions dandelions in his garden and how she has none and that she has five rabbits. That's when Arthur replies, "I only have a boring one." Lulu doesn't think rabbits are boring, so she sends letters and activities for Arthur's rabbit and teaches his rabbit tricks. Find out if Arthur and Lulu become friends!
Lulu and the Rabbit Next Door is a wonderful book! The illustrations are very realistic so you can see what is happening. For example, when George (a rabbit) is jumping, you can see him in mid-air but you can see where he's jumping and where he's jumping from. I think Lulu and I are alike because we both like animals. For example, I really want all the animals Lulu has (and more). I think Lulu and the Rabbit Next Door is funny. I like the part when Lulu jumps off the swing at the highest point and sprains her ankle.
I would recommend this book to animal lovers and kindergarten through fifth grade students. I think this book shows to never give up even when facing difficult times. Also some people get new neighbors and sometimes you're the new neighbors. Go to a local book store to find the book and read away!