Magic Tree House Good Morning Gorillas
Written by Mary Pope Osborne
Illustrated by Sal Murdoca
Reviewed by Gabe C. (age 9)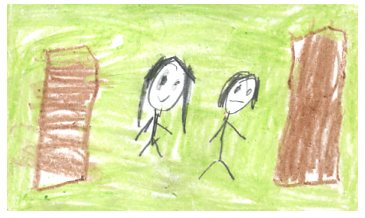 In Good Morning Gorillas by Mary Pope Osborne, Jack and Annie are going to jump into the tree house and get teleported to Africa. They see a baby Gorilla. Next, they follow the baby gorilla to other gorillas. Jack thinks that they are going to attack but they do not attack. You will have to read the book to find out what happens.
Good Morning Gorillas is a fun book. I really like it because of the colorful settings and then they go to Africa. I really like the characters because they are funny. One example is that Annie follows the baby gorilla. Jack says don't swing on the branch and she does and she falls. I like the pictures of the gorillas. They look cool and realistic.
I would recommend this book to 1st and 3rd graders. One reason is that it has good illustrations. Another reason is that there are a lot of problems. If you want to buy it, go to a store.