Melvin Beederman Curse of the Bologna Sandwich
Written by Greg Trine
Illustrated by Rhode Montijo
Reviewed by Thomas H. (age 8)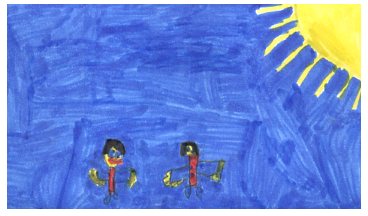 In Melvin Beederman and the Curse of the Bologna Sandwich, Melvin found his partner lying on the floor and Melvin's and Candace's weakness was in front of them. In the beginning, Melvin graduated from his superhero school and he had to go to Los Angeles. He had to find a new home. He found a treehouse and lived there. Next, Melvin meets Candace and they are now a team. In the end, they try to find some robbers named the McNasty brothers. They search everywhere for them. Find out if they find the McNasty brothers!
Melvin Beederman and the Curse of the Bologna Sandwich is a cool book. I like how Melvin shows a lot of perseverance. One example is when Melvin and Candace have to eat their weakness and they are worried they are going to explode. I like how they go on interesting adventures. For example, they went into an apartment building to capture the McNasty brothers. I think this book is very interesting. One example is that they always have to fight the McNasty brothers.
I would recommend this book to 2nd and 3rd graders. One reason is because they might go through the same problem in their dreams. This story teaches people to never give up when you're with a partner. Superhero school can relate to regular school because your weakness can be your allergy. If you like how the book sounds, go to a nearby library or book store!